CAD Services
Our mechanical design services include 3D CAD Modeling for variety of industries, including Automotive, Aerospace, Naval, Medical, Appliances, Consumer Durable products, Plant & Process industries, Casting Industries, Heavy machineries etc.
​
We offer full range of CAD services. Our experts have good understanding of product design, manufacturing and prototyping of different domain. We deliver 2D drafting services with accuracy and which is on affordable rates. We offer drafting services like, manufacturing drawings, assembly drawings, Die Drawings, machine drawings, fabrication drawings. We also help our customers by providing service for 3D modeling of Pipe & Equipment
Concept Modeling
"We can create what you can imagine"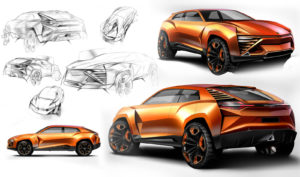 It says that "Imagination has no limits". We provide wings to your imagination. We can create what you can imagine. Conceptual models are used to help us know, understand, or simulate the subject matter they represent.
Reverse Engineering
"History can unsolve the mystery"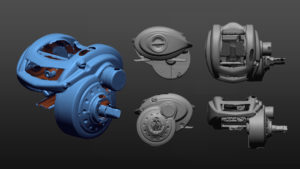 The reverse-engineering process involves measuring an object and then reconstructing it as a 3D model. The physical object can be measured using 3D scanning technologies The measured data alone, usually represented as a point cloud, lacks topological information and is therefore often processed and modeled into a more usable format such as a triangular-faced mesh, or a CAD model.
CMM inspection to solid CAD model
Refinement of competitor product
Model and documentation from existing product
Drafting & Detailing 
"Detailing gives Perfection"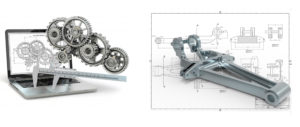 A detail drawing is the most important drawing in your fabrication work. A detail drawing gives all the dimensions, fabrication methods and types of materials required to manufacture the article.
Photo-realistic Rendering
"Better vision better creation"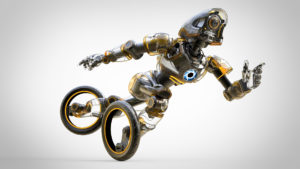 3D Rendering is the process of producing a 3D cad model with an effective background and lighting effect which makes a model very live and more illustrative. 3D rendering and animation of product is generally used for presentation of any product or for providing lively environment.
Sheet metal Components
"Bend and create"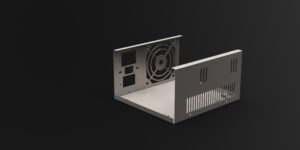 It is one of the fundamental forms used in metalworking and it can be cut and bent into a variety of shapes. Countless everyday objects are constructed with sheet metal. Sheet metal is used in various fields for different components like car bodies, airplane wings, medical tables, roofs for buildings (architecture) and many other applications.
CAD Conversion
"We transform your view"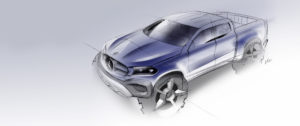 Bring up with 2D views and we can convert that into 3D CAD model. 2D file can't give much clear idea about the part. So it is necessary to recreate the file in 3D with existing view. Our engineers can give bring more reality by converting drafting drawing in to cad model.
Mechanism
"System that works"
Some of CAD software is having a capability of creating a mechanism, which shows proper working of the assembled parts. With the help of Mechanism modelling one can see and analyse working CAD model, check interference between two or more parts, see working internal parts.
Free-form Surface Modeling
"The delightful curve"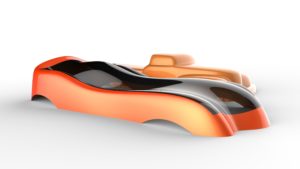 Free form surface modelling is generally used either to create aesthetic surfaces (e.g. car bodies and consumer product outer forms) or technical surfaces for components such as gas turbine blades and other fluid dynamic engineering components. Creation of free-form surface in CAD software is one of the toughest thing for designer, but Icube Engineering Solutions can create that with an ease.
As Built Plant Design 
"Vision what you expect"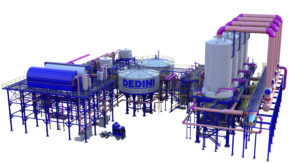 Icube Engineering provides complete set of plant design, As-built Plant 3D Design is an important process of plant design engineering or any engineering project. As-built drawings and documentation are essentially the conclusive set of drawings created post the completion of an engineering project and include all the changes that were made to the original designs.
Interactive Product Catalog & Services Manuals
"Creativity is here"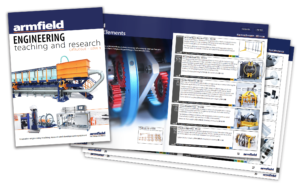 By transforming your standard Design into stunning and interactive catalog, your customers become more engaged. Interactive catalogs make it easy for your customers to  browse products, compare them and make positive buying decisions.
Bill of material
Balloon numbering notification with drawing
Rendering photos of product
Exploded view of assembly
Cross-section and detailing view
3D Logo Design
"Create your brand identity"
Creating a 3D logo for your brand to enhance the attractiveness of a logo to attract customer is a good idea. It creates a much positive impact on the brand; at the same time it replaces all the traditional and conventional logo designs which seem similar to other brands.